Promotional Medical Education and Communication Companies are a key part of the process involved in disseminating pharmaceutical, biotech, and other scientific research to healthcare professionals. Vision2Voice is committed to helping our pharmaceutical and medical clients educate healthcare professionals about proven and emerging therapies, devices, and clinical processes that will improve patient outcomes and patient care.
We assist you
For our clients with whom we are their Medical Education Agency of record, V2V provides competitive portfolio surveillance as part of our ongoing working relationship. Publication and competitive surveillance programs from V2V can keep a client ahead of the competition. V2V uses its knowledge of regulatory guidelines, scientific literature, and the healthcare marketplace to design effective integrated medical communications plans, providing services such as medical writing, medical education, advocacy development, literature surveillance, speaker training, and program planning. V2V's professional team maintains valuable relationships with leading clinicians and researchers involved in medicine, medical research, nursing, and pharmacy.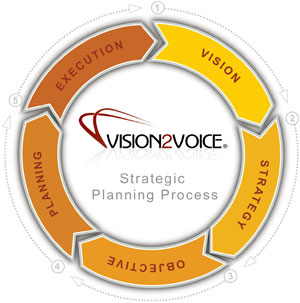 Our strategic capabilities
To help you plan and track all KOL activities and events,V2V suggests using its Advocate Planning System. The Advocate Planning System offers degrees of customization that would allow you to make it exclusive or allow anyone in your organization that works with KOLs to support and control a plan for each KOL and provide updates on their individual activities. The Advocate Planning System is truly a unique and customizable solution that will facilitate better planning and improved compliance requirements
The pharmaceutical landscape is constantly evolving and for a product to remain relevant, the approach needs to evolve concomitantly. Vision2Voice is a partner that can update you on these trends and pinpoint an effective strategy. At V2V we pride ourselves on being proactive, not reactive, which translates to brand success and proven results.
V2V has rich experience in preparing and executing deliverables for product launches, label changes, and new indications. Preparing for label updates or new indications is exciting but can be ambiguous, as FDA timing cannot be exactly predicted. By pointing out strengths and weaknesses of each study, V2V works with clients to help them determine issues and how to address them for effective market shaping. Refining key scientific messages and strategies based on new developments gives V2V an opportunity to suggest action steps for clinical, marketing, and sales to help maintain a well-informed team.
Vision2Voice dedicates resources toward keeping abreast of the latest developments in the increasingly complex world of global continuing professional development. Questions of procedure and interpretation of guidelines can arise, since requirements vary in different geographic regions. For this reason, V2V is actively involved with International and National. V2V's involvement keeps the staff apprised and familiar with the most up-to-date changes in global professional education and engaged with world-renowned KOLs.
V2V has been working with clients' Medical and Regulatory processes for dozens of years, and as individuals previously working on the client side, we were directly involved with MRL process and requirements for many brands. V2V's staff is fully trained in client specific MRL electronic systems and processes, including a full understanding of submission guidelines and databases. We actively participate on-site in all MRL meetings with the Product Managers to enhance understanding of revisions.
---
We've Walked in Your Shoes
Our team has been in your shoes and we understand the demands you face with market shaping, regulatory challenges, and effective promotion. We are dedicated to helping you build and implement a strategy that sets your brand apart.