How to Fortify Your Brand Messaging
February 03, 2015
by Daniel Rehal
Branding your peer-to-peer programs is more than just creating a logo or developing a marketing strategy—although marketing and branding are closely related, they are often confused. Marketing includes all of the commercial activities that are required to gain acceptance of your brand in the marketplace. Branding peer-to-peer programs is the process of developing, enhancing, promoting, and protecting the identity that makes your peer-to-peer service or product unique. This identity or brand is the summation of many components that set your product apart: logo, slogan, messages, customer service, identity, sample design, and many other characteristics that create the customers' perception of your product. When combined, all of these components create the way a brand makes you feel.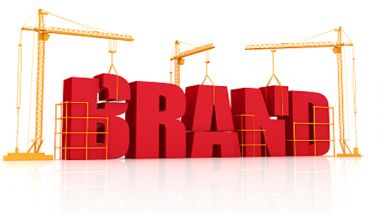 A good brand evokes an emotional appeal like the way you feel after you think about a warm Starbucks® latte on a sunny February morning. We'd like for your customers to feel the same. Let's first understand the difference between relationship messaging and transactional messaging.
Transactional messaging centers on incentives needed to make a change in buyer behavior—such as a sale.
Relationship messaging, on the other hand, is customer-focused and often emphasizes the customer experience.
Both are essential to ensure a successful result. Transactional messaging gets customers to act now and is terrific in the short-term; however, because it relies on incentives, it tends to create diminishing returns. The retailer, Kohl's®, provides incentive coupons to customers, which are an example of transactional messaging. Many customers will only visit the store unless they have a discount in hand – this is transactional.
In contrast, relationship messaging builds awareness of your brand over time and lays the foundation for repeat business. Think of Starbuck's gold card or McDonald's® community-oriented messaging. Relationship messaging alone won't drive quick responses in the short term, because like building relationships, it requires time and message frequency to convey consistency and value as perceived by your customer.
Smart pharma marketers use transactional messaging occasionally (i.e., providing medically-relevant information to HCPs), but focus primarily on relationship messaging that conveys the value of the product to customers, regardless of its price.
Relationship Messaging Idea for 2015
Relationship messaging requires that pharma/biologic/device companies demonstrate ongoing value. For 2015, develop an interactive series of live and digital programs that utilize your most valued KOLs as the presenters. Conduct 2-4 events per year, brand the program to your company, and become known as the educational provider in your therapeutic area. This type of program can continue to teach your customers about the science, help them build relationships with your team and KOLs, and provide a strong sense of partnership with your brand.
Transactional Messaging Idea for 2015
You may have noticed that doctor's offices don't have many teaching models anymore. They don't have models of joints, hearts, lungs, red blood cells, or most of those key educational tools that doctors have used for years. Because of the Sunshine Act, pharma companies have shied away from giving these items to doctors for many years now. With office counters depleted, consider a promotional program where your clinicians can earn a patient-oriented educational poster, tear-off booklet, or model with your logo embedded for a transactional message. These items will engage your target audience quickly.
For long-term, sustainable customer engagement, relationship messaging will connect your customers to your brand/product. For short-term spikes in sales, incorporate strong transactional messages to drive share for your biopharma product.
For more ways to build your brand in 2015, contact Dan Rehal at Vision2Voice at drehal@vision2voice.com
---
About the Author

Daniel J. Rehal, President of Vision2Voice, thoroughly understands the pharmaceutical industry from the ground floor up. By ascending the ranks at Merck to his global responsibilities at Takeda, Dan has significant experience in both marketing and sales roles supporting a multitude of pharmaceutical brands as an award-winning Sales Representative, Training Manager, District Manager, Senior Product Manager, and Marketing Director.
Other Posts You Might be Interested In
No Articles Found...
Comments
Leave a comment