12 Ways to Boost your Video Marketing Content
June 10, 2014
by Daniel Rehal
It's time to own a video marketing strategy. You don't need statistics to know this is now a requirement for pharma and biotech companies. Yet nearly everyone is engaged in online videos. Almost 90 percent of the American internet audience viewed an online video in December 2013, with the number of video ads watched in the US jumping from 11 billion in December 2012 to more than 35 billion in December 2013.[1]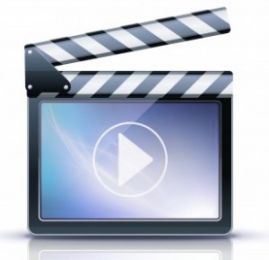 While the strategy development can be intimidating, don't let the fears keep you from working internally with your Medical, Regulatory, and Legal teams to develop an annual plan. One of the first things to learn is how to hit the publish button regularly and confidently. There will always be an excuse not to publish new content:
"No new data for my brand"
"Our competition owns the video market"
"Only certain HCP segments get education online in my therapeutic area"
"My brand is too mature"
Don't be that brand leader. Push yourself to develop video content and here are some tips:
Create an editorial calendar for your fiscal year.
Find a reputable Medical Communications/Education agency who can produce great content, but also help you with your strategy.
Know your audience before opening the job. Are you communicating with primary care physicians, specialists, RNs or NPs/PAs? Maybe you're creating communications for a speakers bureau. No matter how you look at it, defining the audience will help you produce customized content that will lead to greater impact.
Have your agency work with your external stakeholders, influencers, and key opinion leaders (KOLs) to have them help develop content. You'll pay for this, but the impact of these individuals is extraordinary.
Don't pinch pennies. It's time consuming to produce great content, but every brand should be hiring a great agency to support this need. Don't expect high impact with free blog posts, it's better to publish no content than low-quality.
Create internal content guidelines that outline with is both acceptable and unacceptable to publish within the organization. These guidelines should include branding best practices for your organization.
Have clear, defined, and elevating goals that include metrics on traffic increases, leads generated, conversions, bounce-rate reductions, and of course, revenue impact, if not return on investment (ROI).
Set realistic timelines. It takes time to develop good content and produce a high-quality piece. Once a good piece is produced, you will feel pride and accomplishment.
Form alliances with associations, societies, and other partners such as complimentary brands to increase exposure on your produced content, and to get new content suggestions.
Be relevant on your social networks. Use them only if they make sense, and if they do, define your purpose on each site. For example, Twitter might only be used to provide key reminders of new data and news while Facebook might be used to post new information about your company and brand.
Don't give up. You will have doubts when the going gets tough and the projects seem daunting, but your are doing good things to educate physicians, who will eventually improve the care of patients. Keep that in mind and keep on creating.
Assess the impact of your strategy annually. Make changes by increase what is working and eliminating what isn't.
Content video is so successful because you can deliver a media that doesn't feel like advertising to your audience and you have full control over content and where it gets published.
---
[1] comScore: http://www.comscore.com/Insights/Press_Releases/2014/1/comScore_Releases_ December_2013_US_Online_Video_Rankings
- See more at: http://www.vision2voice.com/blog/12-ways-boost-your-video-marketing-content/#sthash.AURgQauT.dpuf
---
About the Author

Daniel J. Rehal, President of Vision2Voice, thoroughly understands the pharmaceutical industry from the ground floor up. By ascending the ranks at Merck to his global responsibilities at Takeda, Dan has significant experience in both marketing and sales roles supporting a multitude of pharmaceutical brands as an award-winning Sales Representative, Training Manager, District Manager, Senior Product Manager, and Marketing Director.
Other Posts You Might be Interested In
No Articles Found...
Comments
Leave a comment