4 Must-Do Professional Prelaunch Tactics
April 01, 2015
by Daniel Rehal, Kim Storvik P.h.D.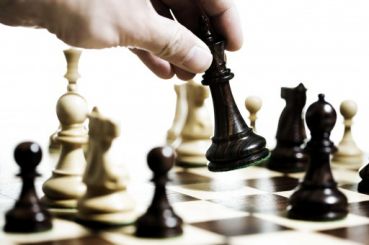 Have you ever heard of Product Manager's Disease? It's when a Product Manager or Product Director attempts to execute as many tactics as possible without truly thinking through which tactics make the most sense for a given audience at a particular time. In other words, it's throwing everything at the audience, hoping that something sticks. Often, nothing does.
At launch of a new product, it's tempting to take on all tactics and do very few of them well. Yet in this time of tighter budgets and the need to justify each expense, determining what is truly essential prior to a launch is critical. If you can only execute four tactics for professionals, consider these:
1) KOL Identification. The Key Opinion Leaders (KOLs) you choose early on will be with you a long time, for better or for worse. Their influence can make or break your launch. It is always much harder to fire than to hire, so choose very wisely. The process of KOL Identification can provide you with important insight into which KOLS are considered most influential by their peers. Can you imagine starting out of the gate with proven influencers as speakers, instead of those who simply have the right relationships with your company? In the long run, your speaker programs will have greater impact and therefore give you the greatest chance to have the best return on investment.
2) Pre-launch Advisory Board. Know the differentiators of your new market entrant—both positive and negative. Many advisory boards are focused on clinical trial design and interpreting clinical trial results, which is appropriate. However, in a pre-launch scenario, your carefully chosen advisors can provide feedback that you can leverage to best position your product. Consider meeting with your advisors with the goal of understanding how your product can stand out among other drugs in the same class or therapeutic area. Ask them to provide insights regarding how your new market entry could best fit into their workstream, what scientific data will best resonate with your target audience(s), and the competitive landscape including any blind spots you have not identified in the therapeutic area.
3) P2P Slide Deck. There's no doubt your Prescribing Information or Summary of Product Characteristics will change upon approval, but today's preparation determines tomorrow's achievement. Build the slide deck early for the brand so that when your product is ready, you're ready to launch your speaker programs, and your content has been tested, measured, and tweaked. Building a slide deck early is a great way to hone your messaging to professionals so your speakers can share a consistent, powerful story about your product with their peers.
4) Speaker Training. That's right, select and begin training your speakers prior to launch. Get them ready by providing them deep insight into the disease state and therapeutic category. Unsolicited questions will come to them as experts the day of approval. The iron is hot. Help them to be ready to answer unsolicited questions at the time the media is giving you free public relations. At that time, they'll be armed with the knowledge to help prepare colleagues for what's to come, and can do so in a way that is consistent with how you will talk about the disease state and drug class.
---
About the Author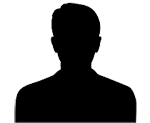 Vision2Voice Healthcare Communications (V2V) is a healthcare communications agency that serves the pharmaceutical industry. Our mission is to bring the highest quality medical education solutions to our clients for the benefit of patients everywhere.
Other Posts You Might be Interested In
No Articles Found...
Comments
Leave a comment